Review: New Spanish web series El Vlog de Gret
By
Chantal

on Friday, December 17, 2010 - 21:45Though I was enthusiastic at first about writing a review of the first episode of the new web series El Vlog de Greta (Greta's Vlog), I recoiled in horror when the term 'web series' actually registered in my brain. I've not had the best of relationships with web series, to be honest. I've watched a lot, a lot of web series; Anyone But Me, Girl/Girl Scene, Out with Dad and a ton of others. Though the ones I mentioned above are actually quite good, it is a rare feat in web series. The new Spanish web series El Vlog de Greta revolves around four friends and one new tenant who are basically looking for love and getting in trouble for it. Or at least that's the impression I get from their conversations.

Here's a short rundown of the characters: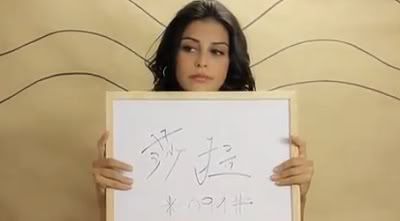 Sara (Sara Casasnovas) is a props manager and supposedly can do wonders with her hands and might actually be the cutest of the bunch (next to Viv).
Trinity (Gemma Martínez). She lives with Greta, but they're not together. She's a video game designer and according to Greta, she's very unique.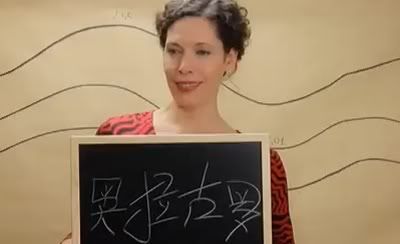 Then we have Berenice (Maru Valdivielso); she's the landlady of the place where newcomer Viv is going to live and the group's personal oracle.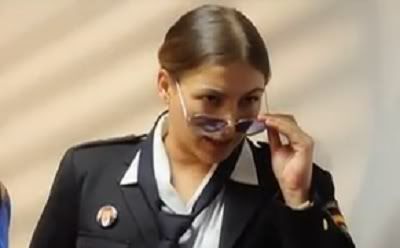 Greta (Esperanza Pedreño) is pretty much the group's… err, well, enforcer if you will. She looks to be the most aggressive of the bunch. She used to be an economist, but is now a video artist.
And then there's Viv (Marina Salas). She's, well, for one she's just adorable. She studies audio-visual communications and is the newest tenant of Berenice.
El Vlog de Greta is a bit of a mix. It has a vlog (video blog) feel when the main character Greta is doing her vlogs and a quirky amateur play feel when more than one character is on screen.
The first episode revolves around the girls having been invited by Greta (except for Viv, she was just there, I didn't exactly get that part, but I'm grateful for the eye candy) because Greta has an announcement; the R.O.P.A. method has been accepted.
'R.O.P.A.', you ask? Apparently that stands for 'Reception of Ovules from your Partner', which basically means lesBians can get pregnant with each other's fertilized eggs.
Yeah. I know.
Turns out that Greta wanted to get pregnant by using her partner's previously fertilized egg. Except that in Spain you weren't able to donate sperm or eggs unless you were husband and wife. So Greta wrote to the website of the Secretary of Equality that they should change the law to stop discriminating against gay marriages. Et voila! The law was changed.
They decide to play a game of 'Never have I ever…' and hilarity ensues; two women have been caught with erotic items at the airport, one woman doesn't like to go down on girls and one breaks the fourth wall.
Though there are subtitles, the series is in Spanish and trying to keep up with what's going on and reading the subtitles at the same time is a bit hard to do, but manageable.
The first episode
actually made me quite curious on what is going to happen next and I didn't think it would. I've subscribed to
their YouTube page
and am curiously awaiting a new episode.
More information can be found on their official website and you can join their Facebook page as well. Be sure to get a translating tool ready though, there's no English translation as of yet. If you've watched the first episode, let us know what you think about it in the comments!
Fuente: http://eurout.org/2010/12/17/review-new-spanish-web-series-el-vlog-de-greta?page=0,1